GrayWolf Instruments are in use around the world in a broad range of 
Indoor Air Quality, Industrial Hygiene, Heating Ventilation & Air Conditioning, Facility Management, Research & Development
 and other 
applications
.
A very small sampling of our clients is listed below:
Agilent
AT&T
Google
Microsoft
Nokia Siemens Networks
Scripps Networks
Sentinel Mobile
Telcordia Technologies
The Weather Channel
Univision
Learning to use the WolfSense software was easy and it made acquiring the readings very simple. The ease in which I can now collect the needed data and compile the completed report has allowed me to perform our Indoor Air Quality Surveys with much less difficulty. I do not require a second person to assist me. Our company is saving a good deal of money by not having to employ an outside contractor. In addition, I can respond to complaints within 12 hours, versus days, trying to get an outside contractor to respond. The WolfSense Software and instruments have proven flawless and reduced our costs.  …during the last nine years of doing the Indoor Air Quality Surveys, for our facilities, having the WolfSense System for the past six years has made my job simpler, the data more accurate, easier to collect and greatly improved producing reports.
John S. Russell
Building Technician
Albuquerque (New Mexico) Public Schools
American Federation of Teachers
Brevard County (Florida) School Board
Dallas (Texas) Independent School District
Eastern Suffolk (New York) BOCES
Gwinnett County (Georgia) Board of Ed
Mesquite (Texas) Independent School District
New Orleans (Louisiana) Public Schools
Palm Springs (CA) Unified School District
Roanoke County (Virginia) Public Schools
Trumbull (Connecticut) Board of Education
Tulsa (Oklahoma) Public Schools
Winston-Salem Forsyth County (NC) Schools
Texas Women's University (TX)  
Our university has used GrayWolf Sensing Solutions for many years. We just replaced an old anemometer that we had purchased from them, which had lasted us an incredibly long time. Working with GrayWolf to find the best fit for our university was a breeze; The local sales rep went above and beyond to provide an excellent experience. I would highly recommend GrayWolf Sensing Solutions to anyone needing indoor air quality meters.
Hope Z, Dept of Risk Management
American University of Beirut
Georgetown University
Harvard University School of Medicine
Hong Kong University of Science & Technology
James Madison University
Johns Hopkins University
Medical University of South Carolina
MIT Lincoln Laboratories
Princeton University
Purdue University
Seton Hall University
Texas A&M University
Tufts University
Universite de Rennes (France)
Universiti Sains Malaysia
University of Bahrain
University of Calgary
University of Massachusetts
University of São Paulo
Virginia Polytechnic University
Xi'an University of Architecture & Technology
Yale University
Cork Institute of Technology (Ireland)
Many thanks, we are most happy with the instruments, software, etc. The students enjoy working with these kits.
Prof. Eamonn Butler
Dept. of Applied Physics and Instrumentation 
Alabama Power Co
Bechtel
BP Exploration
British Gas Tunisia
Chevron
Dominion Virginia Power
Exxon Mobil
Gulf Oil
Manitoba Hydro
Planergy International
Petrobras Engergia (Argentina)
Petrochina Int'l
Petroecuador (EPPE)
PSE&G
Qatar Petroleum
Shell
SINOPEC
Sunoco
Taipower
Westinghouse Savannah River Co
Zueitina Oil Co
We have been using GrayWolf Instrument for quite some time now, and personally I have never thought of a better way to use it in terms of ease and usefulness. If being graded (out of five) I'll give it a 5.5. Thanks GrayWolf.
Hj Alias
Negara Brunei Darussalam 
AMEC Earth & Environmental
ATC Associates
Bureau Veritas
Healthy Buildings International
Hillman Environmental
Johnson Matthey
LFR Levine Fricke
MACTEC
Professional Environmental
SAIC
S-F Analytical Labs
TetraTech
TRC Environmental
Trow Consulting Engineers
URS Corporation
Weston Solutions
Everything about the [GrayWolf model IQ-410] probe and software have been perfect and within my expectations. It is easy to use and has all of the answers. The product has been great, the data logging software seems flawless, and customer service is unmatched. I have researched other similar products for a couple of years, very good in their own right, but, in my opinion, the value and application have exceeded any expectations an Industrial Hygienist could have.
Mark Hlebichuk 
CIEC, CIAQC, AMRS, WRT, CET, RPIH
Baltimore Museum of Art
Bibliotèque Nationale de France
Chevron Real Estate Management
Cushman & Wakefield
Foxwoods Resort Casino
GSA Denver
Hines Interests
J Paul Getty Museum
MGM Grand Macau
Museum of London
Nalco
Oxford Properties
Petronas Towers (Malaysia)
Panama Canal Authority
Sodexho Marriott
Buffalo Bill Center of the West
Got my new (upgraded) stuff today-WOOT! I'm just familiarizing myself with it now but right away I'm feeling warm and fuzzy!
Thanks for the help and tell everybody over there "Well done! The customer is satisfied!"
Phil Anthony
Operating Engineer
Australian Dept of Agriculture & Food
Belgian Ministry of Internal Affairs
Cherokee Nation
DDASS de Sainte Pierre et Miquelon (France)
Dubai Environmental Municipality
Finnish Institute of Occupational Health
German Umweltbundesamt (UBA), IAQ Div.
Independence National Historical Park
International Monetary Fund
Kenya Bureau of Standards
Ministry of Labour & Social Security (Jamaica)
Navajo OSHA
NIOSH
New Zealand Dept of Geological Svcs
Swedish Ministry of Occupational Health
Supreme Council for Environment (Bahrain)
United Nations Global Service Center
US Occupational Safety and Health Administration (OSHA). GrayWolf's AdvancedSense BE is the recommended product for OSHA field offices performing IAQ surveys.
US Embassy, Beijing
US Embassy, Jeddah
US Embassy, Budapest
US Environmental Protection Agency (USEPA)
US National Institute of Standards & Technology (NIST)
US National Science Foundation
US Dept of Indian Affairs
US Dept of Energy (USDOE)
US Postal Service
US Social Security Administration
Vietnam Environmental Police Agency
Victoria State (Australia) Dept of Environment
Volusia County (Florida) Health Dept
Sarasota County (Florida) Dept of Health
Palm Beach County (Florida) Risk Management
Pinellas County (Florida) Government
Lee County (Florida) Facilities Mgmt
Brevard Co (Florida) Board of Co Commissioners
Florida State Department of Health
St Louis County Health Dept
Philadelphia Suburban Water Co
New York City Dept of Health
New York City Public Library
NYC Dept of Correction, Riker's Island
NYC Dept of Citywide Admin Services
City of Toronto Dept of Public Health
Indiana Department of Labor
Illinois Department of Public Health
Hawaii Department of Health
Wisconsin Dept of Health & Family Services
As an Environmental Health Specialist conducting Indoor Air Complaint surveys for a state Health Department I have the responsibility to use those resources that can assist me in helping the people I serve. The GrayWolf IAQ 410 Probe provides me with accurate, fast and easy-to-read measurements that I can report immediately to all concerned parties and to make life saving decisions on the spot if need be… GrayWolf products have been reliable, dependable and cost effective instruments. We believe in the product so much we purchased 4 additional units for our Local Health Departments.
Mark H Chamberlain
Environmental Health Specialist
Cedars Sinai Medical Center
Center for Disease Control
Hong Kong Sanitarium & Hospital
Ireland Army Community Hospital
Istituto Superiore di Sanita (Italy)
Jiangsu CDC
Lancaster General Hospital
Mayo Clinic
Naval Hospital, Camp Pendelton
Occuhealth
Tufts Health Plan
UCLA Healthcare
US Naval Hospital, Spain
Veterans Admin Medical Center, New Orleans
Washington Adventist Hospital
Weill Cornell Medical College
William Beaumont Army Medical Center
Kingston General Hospital Allergy Research.
Allergy research brings with it the necessity for accurate air quality monitoring. Our new GrayWolf DirectSense IAQ monitor was a welcomed addition to our research equipment and has proven to be extremely easy to use. Since the purchase I have nothing but praise for the quality of the equipment, ease of use of the software, and the unparalleled customer service that has been provided since our acquisition.
Terry Walker
Environmental Exposure Unit
Kingston General Hospital Allergy Research
California Army National Guard
Canadian Royal Mounted Police
Dubai Police
Edmonton Police Service
Federal Air Marshall Service
FDNY OSHA Unit
Indiana Air National Guard
Ministry of Defence, Royal Navy (UK)
Minnesota Air National Guard
Mississippi Air National Guard
New Jersey Air National Guard
Oklahoma National Guard
Texas Army National Guard
US Air Force Reserve
US Coast Guard
US National Guard
West Virginia National Guard
Ohio Air National Guard, 178th Medical Group
The 178th Medical Group, Bioenvironmental Engineering Office has been using GrayWolf Products for two years now. The operation of these instruments and software has been flawless. Durability, Dependability, Portability and ease of use is unsurpassed by any of the similar pieces of equipment I have used in my 22 year career. During routine Industrial Hygiene surveys or incident responses, the GrayWolf case is the first on the truck.
SMSgt William Bice
Cedars Sinai Medical Center
Center for Disease Control
Hong Kong Sanitarium & Hospital
Ireland Army Community Hospital
Istituto Superiore di Sanita (Italy)
Jiangsu CDC
Lancaster General Hospital
Mayo Clinic
Naval Hospital, Camp Pendelton
Occuhealth
Tufts Health Plan
UCLA Healthcare
US Naval Hospital, Spain
Veterans Admin Medical Center, New Orleans
Washington Adventist Hospital
Weill Cornell Medical College
William Beaumont Army Medical Center
I am using GrayWolf instruments since 2011 and quite satisfied with their performance. We undertake HVAC performance optimization projects at Snowline, whereas Aerience's role is in HVAC & Cleanroom Consultation and HVAC training. We have introduced one year skill upgradation training in HVAC. The concept is "Mastering HVAC using BIM" It's a practical base training where we use GrayWolf IAQ instruments to understand ASHRAE 62.1.
Bipin Patil
Managing Director
ACCC Insurance
AFLAC
Aviva Insurance (Europe)
Blue Cross Blue Shield
Eire Insurance Group
EMC Insurance
First Non-Profit Insurance
Liberty Mutual
Manulife Financial
Missouri Employers Mutual
Trindel Insurance Fund
UNUM Insurance
Wells Fargo Insurance
We conduct indoor air quality surveys to investigate employees' concern of allergy-like symptoms in the workplace. The GrayWolf Direct Sense IQ-410 probe is used to monitor a number of indoor air quality components that have a potential to cause problems.
Norma Rodriguez
Safety/Environmental Affairs Specialist
Cedars Sinai Medical Center
Center for Disease Control
Hong Kong Sanitarium & Hospital
Ireland Army Community Hospital
Istituto Superiore di Sanita (Italy)
Jiangsu CDC
Lancaster General Hospital
Mayo Clinic
Naval Hospital, Camp Pendelton
Occuhealth
Tufts Health Plan
UCLA Healthcare
US Naval Hospital, Spain
Veterans Admin Medical Center, New Orleans
Washington Adventist Hospital
Weill Cornell Medical College
William Beaumont Army Medical Center
In addition to the performance of the GrayWolf VOC sensor, the support and training provided by GrayWolf has been exemplary. We have used the sensor in numerous settings to evaluate the TVOC load in source and recirculated air within IVF programs. The sensor and its ability to provide real-time monitoring has provided a broader understanding of the ambient air environment surrounding the in vitro culture of the human embryo.
Kathryn C. Worrilow, Ph.D.
Founder and CEO
Alcoa Technical Center
Asian Paints
Bose Corporation
Bridgestone Americas
Coach Leather Products
Canon USA
Colgate Palmolive
Corning
DuPont
Dyson
Energizer Battery
Honeywell Specialty Chemicals
John Deere
LL Bean
Midwest Rubber
Molekule
National Steel Company (Saudi Arabia)
Nissan Technical Center
Northstar Battery
Philips Consumer Lifestyle
Proctor & Gamble
Rocky Mountain Steel Mills
Saint Gobain
Xerox
Trelleborg Sealing Solutions
Learning to collect air quality data with the GrayWolf TG-502 [VOC] probe and downloading this data onto my PC using the WolfSense [data analysis]software was extremely easy. The TG-502 probe provides immediate, accurate and easy-to-read data. Air quality surveys can be compiled within minutes. Besides the fact that we are saving money on employing expensive contractors to do the job, we now get to know our results instantly, and we also have the freedom to sample the air quality anytime we require without wasting time waiting for the contractor's availability. Air quality surveys have certainly been made much easier with the GrayWolf TG-502 probe.
Fiona Darmanin
EHS Manager
Aberdeen Proving Ground
Defense Supply Center, VA
Fort McPherson Army Base
Groton Naval Submarine Base
Malmstrom Air Force Base
Picatinny Arsenal
US Air Force 9th Medical Group
US Army CHPPM South
US Army Corps of Engineers
US Army, Fort Stewart
US Naval Public Works Center, HI
US Navy Sapce & Naval Weapons Ctr
US Navy Sub Base, WA
Warren Air Force Base
Whiteman Air Force Base
Pharmaceutical / Microbiological
AstraZeneca R&D
Bayer Health Care
Bristol Myers Squibb
China National Pharmaceutical Trade Organization
Glaxo Smith Kline
Imclone
Immunex/Amgen
Johnson & Johnson
L'Oreal
Merck & Co
Nova Chemicals
Pfizer
Red River Pharma
Schering-Plough
Fraser Papers
International Paper
Mead Westvaco
Publishers Printing
Royal Canadian Mint
RR Donnelley Print Solutions
US Government Printing Office
I have to say that we would be lost in our print department without this equipment.
We have a "Clean Room" that we use to do all our large format printing for our vehicle wrap business.
Our room is very well ventilated, climate controlled and dust free.
However our printers and prints off gas VOC's. We have developed a VOC capture and air quality system that keeps these levels down below 1000 parts per billion.
When part of our system get out of balance, these levels shoot up to 10,000pbb or even higher.
I would venture to say that most shops similar to ours have an environment of 50,000 to 100,000pbb without the systems that we have in place.
So regularly we go through our system and make the appropriate updates or maintenance adjustments to bring those levels down.
We would not be aware of what needs attention if we did not have this equipment.
Two huge benefits:
1. Our employee work space is safe as can be. Our print area is as safe as most office environments
2. With the controls we have in place, the VOC's do not penetrate the adhesive of our vinyl. That means that our vehicle wraps meet or exceed [vendor] expectations for the product.
Thanks again for the great service you extend to us.
Thomas Grant
President
Battelle Northwest
Dugway Proving Grounds
Fred Hutchinson Cancer Research Center
Indian Agricultural Research Institute
Laboratorio Tecnologico del Uruguay
Lawrence Livermore Nat'l Labs
Lawrence Berkeley Nat'l Labs
Los Alamos National Labs
Microbe Defense
National Institute for Technical Physics (Romania)
National Science Foundation
Oakridge National Labs
Princeton Plasma Physics Lab
Sandia National Labs
Shriram Institute for Industrial Research
The GrayWolf Sensors are used in the University as part of PhD and MSc research projects, and are also used in the Health and Safety MSc and BSc modules. We have the IQ 610, TG 502, IQ 410, EC 202, and the FM 801 (formaldehyde). The GrayWolf IQ 610 has become popular with researchers in the last few years (Asadi et al., 2011; Pegas et al., 2011; Ramos et al., 2015, and Kar and Varshney, 2009) as it is portable, the sensor has a fast response time and the software is very intuitive to use. I would recommend getting the hard shell case as it can be locked this ensures no one can interfere with the sensor. The support team are excellent (both in Ireland and America) and always reply quickly to any query.
Áine Broderick, PhD Researcher
Centre for Climate & Air Pollution Studies, School of Physics, NUI, Galway
Analog Devices
IM Flash Technologies
Intel
Maxim Technology
National Semiconductor
Philips Semiconductor
Samsung Electronics
Siemens
Spansion
Texas Instruments
Tokyo Electron
Tyco Electronics
Western Digital
Alaska State Dept of Transportation
Bangkok Mass Transport
California Dept of Transportation
DHL Global
Ford Motor Company
Golden Gate Bridge Authority
London Underground
New Mexico Dept of Transportation
New York City Dept of Transportation
Union Pacific Railroad
US Dept of Transportation
Virginia Dept of Transportation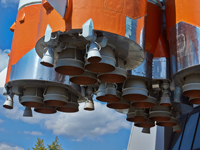 Airbus
Boeing Commercial Airplane Group
Bombardier
Cessna Aircraft Co
General Electric
General Dynamics
Hindustan Aeronautics
Lockheed Martin
North American Space Agency (NASA)
Northrup Grumman
Pratt & Whitney
Raytheon
ST Aerospace (Singapore)
United Technologies Research Center
US Federal Aviation Administration (FAA)

US Air Force School of Aerospace Medicine

Westar Aerospace
Air Canada
American Airlines
Australia Pacific Airports Melbourne
British Airways
COPA Airlines
Dubai Airport Authority
Egypt Air
Grantley Adams Int'l Airport (Barbados)
Greater Orlando Airports
Los Angeles International Airport
Lufthansa
Metro Nashville Airport Authority
Metropolitan Washington DC Airports Authority
Qantas
Scandinavian Airlines System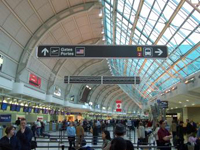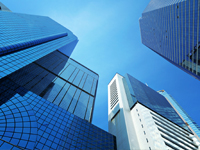 Architect of the (US) Capitol
BAM Techniek
Burj Khalifa
Burns & McDonnell Engineering
Camp Dresser & McKee
China Vanke
CLI Group
Consigli Construction
Delos Living
Healthy Home Solutions
Phoenix Constructors
Public Works & Government Services Canada Dept. of Architecture & Engineering
SAAD Group

XI'an University of Architecture & Technology

Skidmore Owings & Merrill
Architecture / Construction
We began using the IQ-610 probe in the fall of 2008. It has surpassed our standards when using it for measuring IAQ for LEED Indoor Environmental Quality credit 3.2.
Thomas C. Hardinge, LEED AP
Baker Group